ASM Conseils was founded in 1993 by Valérie Julien Grésin in Lyon.
We are specialized in the design and facilitation of mobilization dynamics that foster the influence and efficiency of leaders in companies facing transformations.
We are driven by the conviction that the development of leaders enables the success of all. Our practice is inspired by values of humanism and pragmatism, to create conditions for sustainable performance with societal impact.
We have built our experience over the last 25 years in various sectors and carry out more than 50% of our assignments abroad.
Turnover distribution by sector in 2017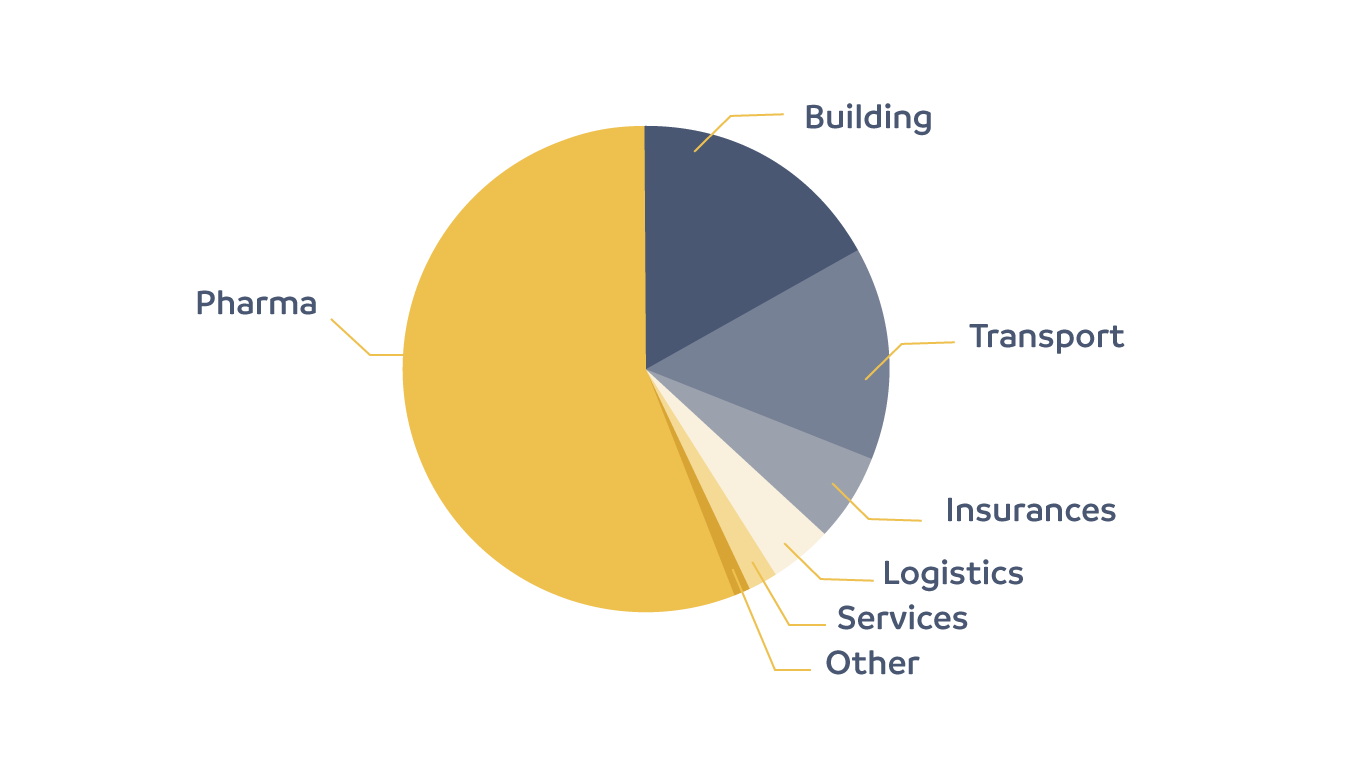 Our team has developed its strong seniority through diverse and complementary career histories.
We work in partnership with the companies who trust us and our assignments are set on a long term footing for sustainable success. We constantly combine obligation of means and demand for results.